WP - [5045B] - 1 lb Oblong Container - [4" x 5"] - 1000/CS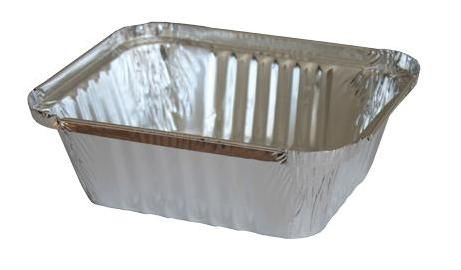 WP - [5045B] - 1 lb Oblong Container - [4" x 5"] - 1000/CS
Description: Western Plastics - 1 lb Oblong Aluminum Container
Code: 5045B
Capacity: 15oz
Packing: 1000/CS

Use Lid: Board Lid & Dome Lid

Dimensions:

Outer Dimension:

5-9/16" x 4-9/16"

Inner Dimension: 5-1/8" x 4-1/8"

Bottom Dimension: 4-3/16" x 3-3/16"
Vertical Depth: 1-5/8"
Features & Benefits:
Made In Canada!
Aluminum is Ovenable (do not put the lid in the oven)

Perfect for take out!

Single use Prepare, heat, refrigerate, ship

and serve in the same pan.

Multiple use to meet customers needs Ideal for multiple uses.




Economical, recyclable material

More sanitary than

permanent ware

.




Board & Plastic Dome Lid covers available to make presentation, transport, and marketing

convenient!

Minimize leakage.