WP - [18FW] - Food Wrap (Cling Film) - 18" x 2000'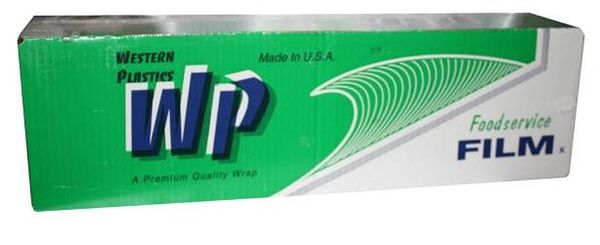 WP - [18FW] - Food Wrap (Cling Film) - 18" x 2000'
Description: Western Plastics - [18FW | 181] - Food Wrap (Cling Film) 
Length: 2000'
Width: 18"


Features & Benefits:
A Food Wrap That Delivers The Right Cling For The Tightest Seal. 
In Cutter Box, That Allows For A Safe Cut Every Time.

Standard Plastic Food Wrap Provides An Excellent Way To Package Foods While Showing Off Their Quality And Freshness. 
Great For All Kitchens!