TOUCH - [12-102] - 7" BIODEGRADABLE PLATES - 1000/CS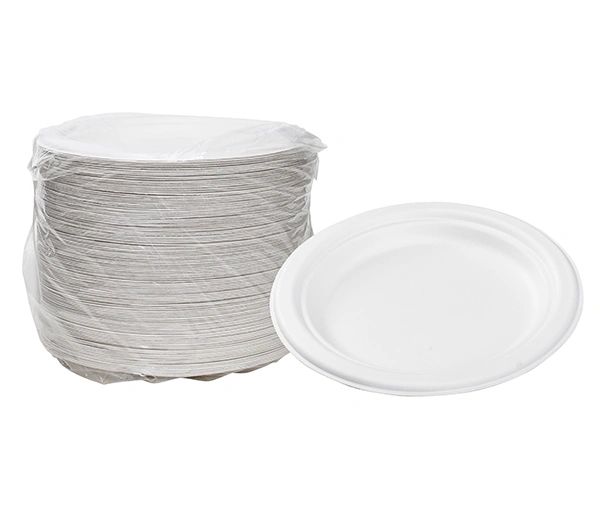 TOUCH - [12-102] - 7" BIODEGRADABLE PLATES - 1000/CS
Description: Touch 7" Biodegradable Plate [12-102]
Colour: White
Packing: 125/PK x 8PK/CS [1000/CS]

Features & Benefits:

Lovely for Dessert or Appetizers!

Great for small portions or side dishes!
Greener than ever! Made from Bagasse; a residual sugarcane fibre which is pressed and baked to make a strong material very similar to wood pulp.
Bagasse are grease and moisture resistant!
Designed to meet both quality expectations and ecological concerns!
This packaging is recyclable and printed with vegetable inks.