Silhouette Black 12Oz Plastic Bowls - [CW012B] - 200/CS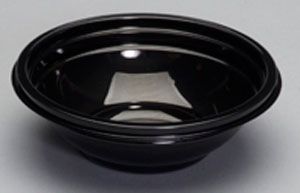 Silhouette Black 12Oz Plastic Bowls - [CW012B] - 200/CS
Description: Silhouette Black 12Oz Plastic Bowls - 200/CS
Color: Black
Dimension: 6" x 2"
Case Count | Case weight:
Unit Per Sleeve:50EA
Lid:

Features & Benefits:
Non absorbent

100% compostable & natural

Hot food, cold food and anything in between.

Cut resistant

Clear lid with anti-fog added!
Convenient push down vents.No need to order additional items here!