Rubbermaid [7577-88] WaveBrake 35 Qt. Yellow Down-Press Combo Mop Bucket and Wringer Set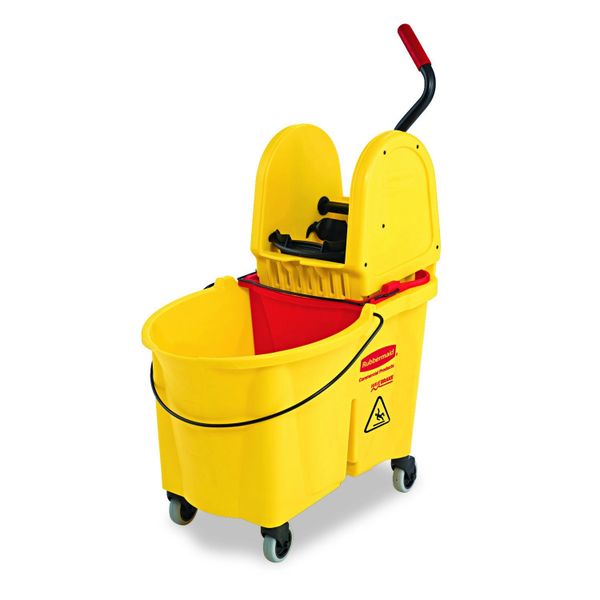 Rubbermaid [7577-88] WaveBrake 35 Qt. Yellow Down-Press Combo Mop Bucket and Wringer Set
Description: Rubbermaid Commercial - Down Press Combo Mop and Bucket Wringer Set
Size: 35 QT
Colour: Yellow
Packing: Each

The WaveBrake mop bucket and wringer system reduces splashing, which means a safer environment, cleaner floors, and improved productivity.

High efficiency down press wringer lasts extra-long, tested to exceed 100,000 wringing cycles!

Premium tubular steel and structural web molded plastic.