Rubbermaid - 1867398 - Executive 16" Glass Microfiber Cloth, Gray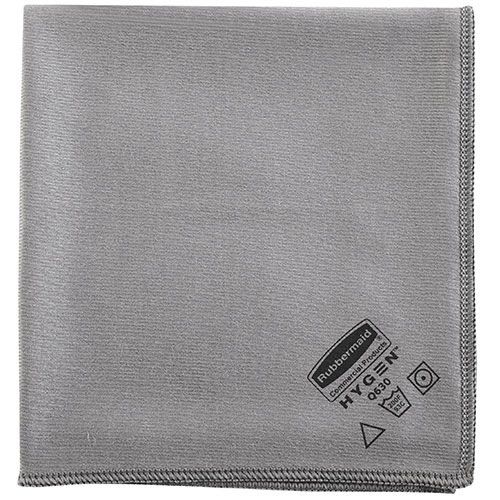 Rubbermaid - 1867398 - Executive 16" Glass Microfiber Cloth, Gray
Description: Rubbermaid - Executive 16" Glass Microfiber Cloth, Gray
Packaging: 12/cs
Features & Benefits:

Scratch-free, lint-free cleaning of glass, mirrors, and chrome. Excellent for restrooms, spas, and fitness centers.




BLEACH-SAFE and durable to withstand 100 launderings without compromising performance.




LINT-FREE CLEANING keeps glass and mirrors shining bright and looking new. Our dense quality fiber removes more dust, dirt, and microbes than conventional cleaning products.




QUICK POLISHING of faucets and fixtures is easy using our Rubbermaid HYGEN™ Microfiber Cloths, Spray Bottles, and the choice of one of our Carry Caddies or Pails.




STREAK-FREE CLEANING when using our glass cloths with its dense 3-5 micrometter quality fibers. Ideal for polishing glass, mirrors, chrome, and more.




SUPERIOR CLEANING PERFORMANCE keeps all types of work surfaces in top shape with these versatile microfiber cloths for wet cleaning or dry dusting.




SUPERIOR GERM-REMOVING MICROFIBER is proven to remove 99.9% of microbes to provide a safer, cleaner environment for guests and employees.