Rubbermaid - 1863885 - Executive 16" Rubbermaid Pulse Microfiber Spray Mop, Double Sided Flat Mop System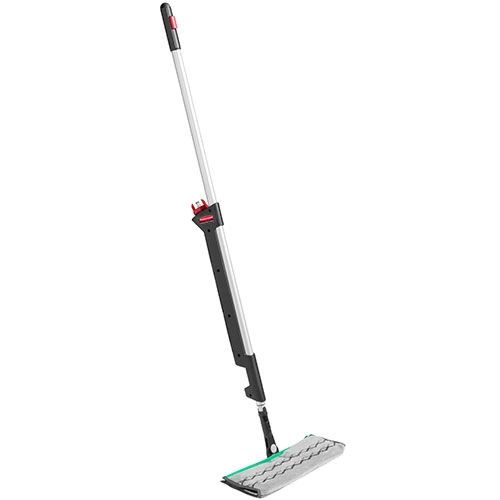 Rubbermaid - 1863885 - Executive 16" Rubbermaid Pulse Microfiber Spray Mop, Double Sided Flat Mop System
Description: Rubbermaid - Executive 16" Rubbermaid Pulse Microfiber Spray Mop, Double Sided Flat Mop System.
Features & Benefits:
Rubbermaid PULSE™ Microfiber Hard Floor Cleaning System cleans more square feet in less time. One convenient tool makes dusting and wet mopping faster than ever before.




INNOVATIVE DOUBLE-SIDED FRAME cleans twice the area with one mop. Dust and wet mop all with one convenient tool (Single-Sided

version

also available,).




LIGHTWEIGHT weighing only 4 lbs. when fully loaded with solution.




ON-BOARD FLUID RESERVOIR is a high-capacity refillable reservoir (21 oz) that holds enough solution to clean up to 850 sq. ft. of floor space by dispensing three streams of cleaning solutions with each press of the trigger.




QUICK-CONNECT allows our the mop frame (1863894) to also be used with any of our telescoping handles to help provide the perfect height for users dust mopping or cleaning with our Charging Bucket System. It also allows your to switch to our Single-Sided Frame with ease.