Pet ECOS Natural Pet Stain & Odor Remover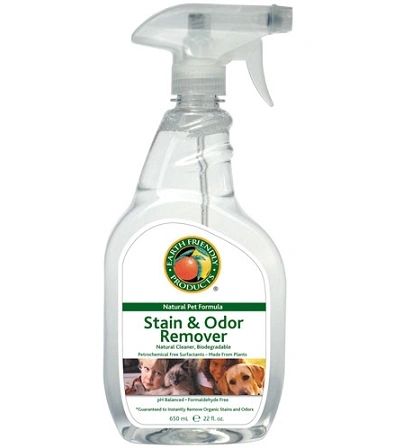 Pet ECOS Natural Pet Stain & Odor Remover
Description: Pet ECOS Natural Pet Stain & Odor Remover
Using nature's way to remove stains and odors, is ideal for removing stains/odors due to Pet Accidents, Urine, Vomit, Blood, and Food and other natural waste by-products on dirty laundry, fabric, carpeting, tile, sealed wood floors, upholstery, and furniture. Safe for your pet, for you and the environment.

Size: 17fl oz
Features & Benefits:
Removes stains/odors on various surfaces!



Plant-Based Ingredients!

Great for your Pet, the

Environment

and You!

Non-Toxic



Ingredients:

Water, enzymes, ethanol (derived from corn), readily biodegradable surfactant (derived from coconut), and lemon oil.