Pet ECOS Natural Pet Laundry Detergent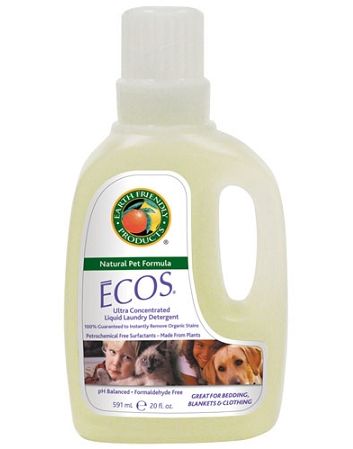 Pet ECOS Natural Pet Laundry Detergent
Description: Pet ECOS Natural Pet Laundry Detergent
A specially formulated laundry detergent for your pets clothing, linens, beds, etc. Free of essential oils, fabric softeners and optical brighteners, it is ideal for pets and their owners with skin sensitivities. Safe for your pet, for you and the environment.

Size: 20fl oz
Features & Benefits:
Gently cleans Pets with sensitive skin.



Plant-Based Ingredients!

Great for your Pet, the

Environment

and You!

Non-Toxic



Ingredients:

Water, anionic coconut kernel oil-based surfactant, chamomile and horsetail plant.