Pet ECOS Natural Aviary Cage Cleaner & Deodorizer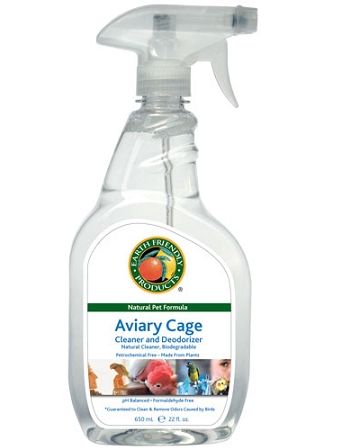 Pet ECOS Natural Aviary Cage Cleaner & Deodorizer
Description: Pet ECOS Natural Aviary Cage Cleaner & Deodorizer
This plant derived formula is great for cleaning and deodorizing wire cages, perches, glass, plexiglass, plastic and metal wall cages. Can use to clean and deodorize sand, gravel, shells, concrete, litter, etc on the bottom of the cage. Safe for your pet, for you and the environment.

Size: 22fl oz
Features & Benefits:
Perfect for various surfaces!
Plant-Based Ingredients!

Great for your Pet, the

Environment

and You!

Non-Toxic



Ingredients:

Water, enzymes, ethanol (derived from corn), readily biodegradable surfactant (derived from coconut), and lemon oil.