Pallet Wrap - Performance Film - [WXLH16L] - 15.75" x 1476' / Roll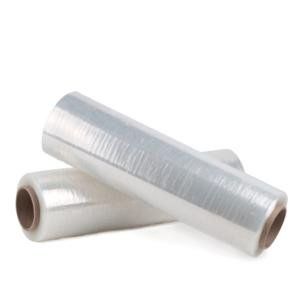 Pallet Wrap - Performance Film - [WXLH16L] - 15.75" x 1476' / Roll
Description: Pallet Wrap - Performance XL - [WXLH16L]
Gauge: 65GA 
Size: 400mm x 450m | 15.75" x 1476' 
Packing: 4 Rolls / Case

Features & Benefits:

WXLH16L - Pre-stretched 300%!

Stretch film is wrapped around pallets, boxes or bundling small items




It ensures safe & secure delivery of packages.




Protects shipment from water, dirt, moisture & damage caused by excess movement.




Stretch Film is economical, tough, and durable.