Lysol Toilet Bowl Cleaner - "Power" - [34092] - 710ml/Bottle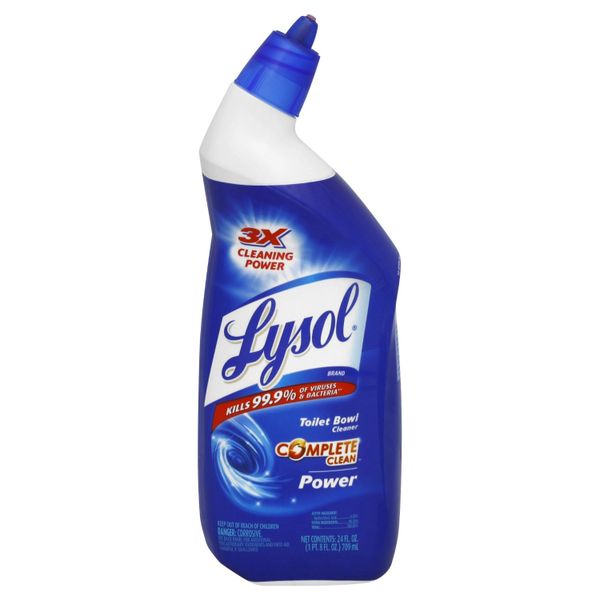 Lysol Toilet Bowl Cleaner - "Power" - [34092] - 710ml/Bottle
Description: Lysol Toilet Bowl Cleaner Power - Curved Neck
Packing: 710ml / Bottle
Case: 12 Bottles / Case

Features & Benefits:

Thick Lysol professional toilet bowl cleaner formula cleans, deodorizes and disinfects toilets and urinals.

Mild acid removes stubborn stains and mineral deposits, kills staph, pseudomonas, E-coli, and other harmful germs on hard, nonporous surfaces.

Wintergreen scented, blue-green liquid.

Toilet bowl cleaner comes in no-waste angle-neck bottles.