Junior Dispenser Napkins - 1 Ply - [JDN18500] - Metro - 9000/CS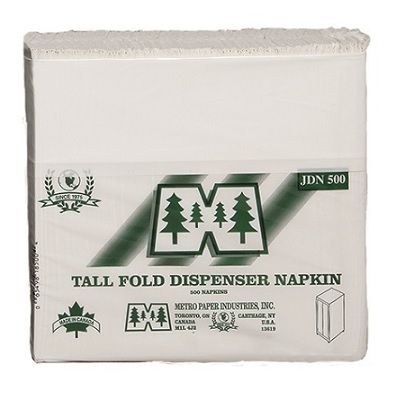 Junior Dispenser Napkins - 1 Ply - [JDN18500] - Metro - 9000/CS
Description: Junior Dispenser Napkins - 1 Ply
Colour: White
Thickness: 1 Ply
Packing: [500/PK x 18PK/CS] 9,000/CS

Features & Benefits:

Bright white napkin, fully embossed that increases thickness and softness.
Packaged in 500 deli style poly bag with a unique flip-top for sterile storage
One package of napkins fits in any generic junior/tall-fold dispenser.
Widely used in Donut Shops, Deli's, Fast Food Restaurants and any other application where an economical priced napkin is needed.