Fitters Gloves - Split Leather - [45IT2MBC] - Mens - Dozen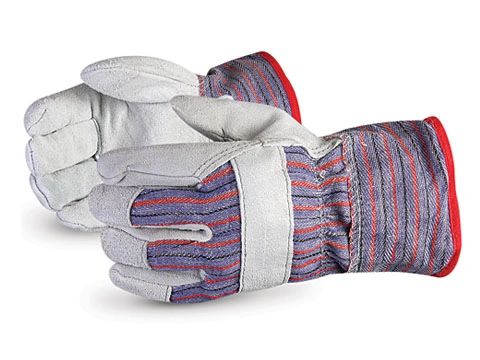 Fitters Gloves - Split Leather - [45IT2MBC] - Mens - Dozen
Description: Men's Split Leather Fitters Glove Standard Quality
Colour: Grey
Material: 70% Leather
Sizes: One Size
Packing: Dozen

Features & Benefits:

Grey Split Leather with cotton back and 2" cuff




Leather fingertips and knuckle strap for extra protection

Split fitters stand up to heavy-duty, rugged wear.
Good protection from cuts, scrapes and abrasion.
Gunn-cut pattern moves most seams toward the back of the hand.
All styles have full leather palms and index fingers, as well as reinforced leather finger tips and knuckle straps.