Finish Powerball Pods - Fresh Scent - [82906] - 90 Pods/Box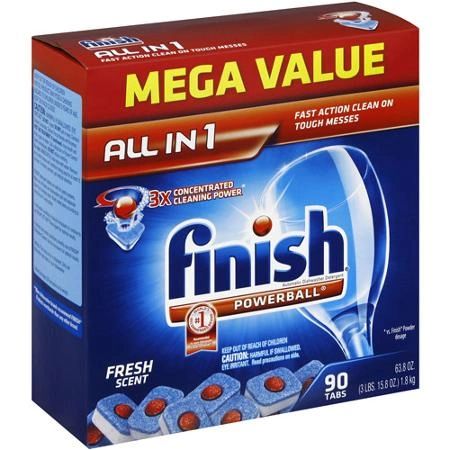 Finish Powerball Pods - Fresh Scent - [82906] - 90 Pods/Box
Description: Finish Powerball Pods!
Scent: Fresh Scent
Packing: 90 Pods / Box

Features & Benefits:

The revolutionary Pre-soaking Powerball bursts into action to help soften the toughest food residues like baked-on lasagna and dried-on oatmeal for easy removal.




Powerful cleaners remove even the toughest stains like coffee and tea and gently scrub your dishes, glasses and silverware sparkling clean.




Rinse Agent action helps rinse away residues, eliminating spots and film for a sparkling shine!