Facial Tissue - 3 Ply, 88 Sheet - [71103] - Royale - 36Boxes/CS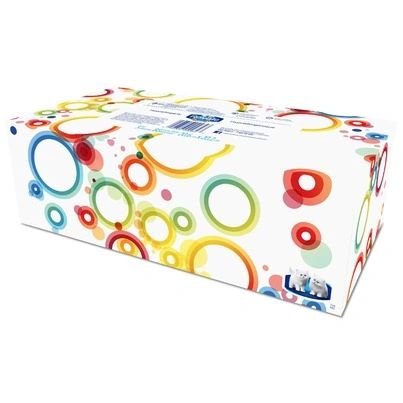 Facial Tissue - 3 Ply, 88 Sheet - [71103] - Royale - 36Boxes/CS
Description: Royale Facial Tissue - 3-Ply Facial Tissue. The Cadillac of facial tissues.
Packing/Box: 88 Sheets
Pacing/Case: 36 Boxes/Case
Features & Benefits:

They're great for soft sensitive noses that require that extra tender loving care!
Great for removing makeup, and when you're done with the boxes, you can recycle them or reuse them for crafts with the kids.

Royale 3-Ply Facial Tissues have a soft and gentle touch!
Comes in Various Prints!