En Kay Oven & Grill Cleaner 4L - 4/CS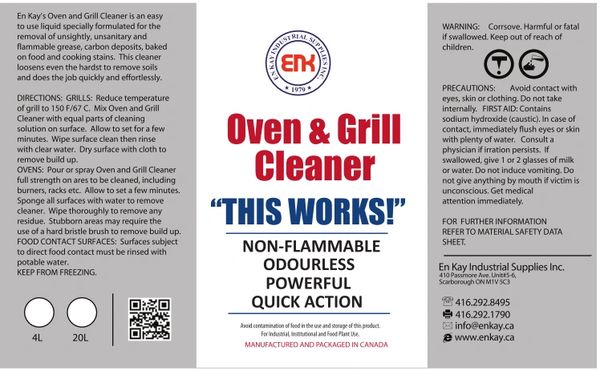 En Kay Oven & Grill Cleaner 4L - 4/CS
Description:En Kay Oven & Grill Cleaner 4L - 4/CS
Packing:4/CS
Weight:4L
Features & Benefits:
En Kay`s oven and grill cleaner is an easy to use liquid specially formulated for the removal of unsightly, unsanitary and flammable grease, carbon deposits, baked on food and cooking stains.
This cleaner loosens even the hardest to remove soils and the job quickly and effortlessly.
Non-flammable
Odourless
Powerful
Quick action
Industrial, Institutional, and food plant use.