Dispenser for ServOne Napkins - Grey - [2575] - Counter & Wall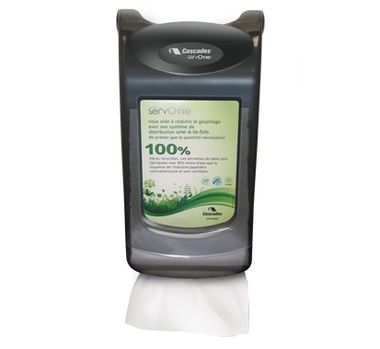 Dispenser for ServOne Napkins - Grey - [2575] - Counter & Wall
Description: Dispenser ServOne™ Counter & Wall
Colour: Grey
Size: 15.75" x 7.25" x 8.25" | (40 x 19.1 x 20.9 cm)

Fits: ServOne Moka & ServOne White

Features & Benefits:

The ServOne countertop dispenser is a high-capacity unit which holds up to 600 interfold napkins for one-at-a-time dispensing.

It can be wall-mounted or double-stacked for high traffic areas with limited counter space.

With Cascades OnDisplay online design tool, you can easily customize and print window inserts, turning your dispensers into powerful marketing tools.

You can use this dispenser with one of the two Cascades for ServOne napkin products which are made with 100% recycled fiber.