Dispenser for ServOne Napkins - Grey - [2568] - Table Top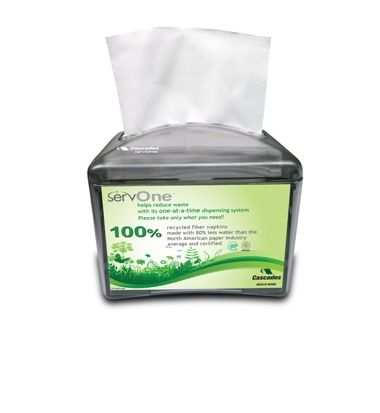 Dispenser for ServOne Napkins - Grey - [2568] - Table Top
Description: Dispenser ServOne™ Table Top
Colour: Grey
Size: 7.6" x 6" x 6.5" | (19.3 x 15.2 x 16.5 cm)

Fits: ServOne Moka & ServOne White

Features & Benefits:

The compact ServOne tabletop dispenser can hold up to 200 napkins and allows a smaller footprint, since it saves space on many surfaces.
With its On Display window, the ServOne tabletop dispenser can be used to convey messages, promotions and information regarding new menu items.
You can use this dispenser with one of the two Cascades for ServOne napkin products which are made with 100% recycled fiber.