Compostable 5 Compartment Tray - GENHF105 - 500/CS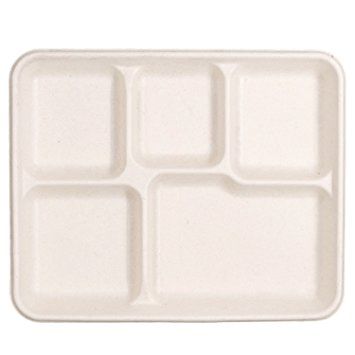 Compostable 5 Compartment Tray - GENHF105 - 500/CS
Description: 5 Compartment Tray - Compostable    
Packing: 500/CS
Material: Sugarcane/Bagasse
Colour: White
Dimension: 8.4" x 10.25"


Features & Benefits:
Perfect for restaurants, caterers, and sandwich shops. 
Serve anything from hot entrees to cold salads.
Easily carry your meal through a cafeteria or dining room while also taking a step towards going green with the environmentally smart option.

Biodegradable! 
Compostable!
Microwavable!


BPI Approved.