#4 Chinese Print - [0155] - 6 x 3 1/4 x 3 - 200/CS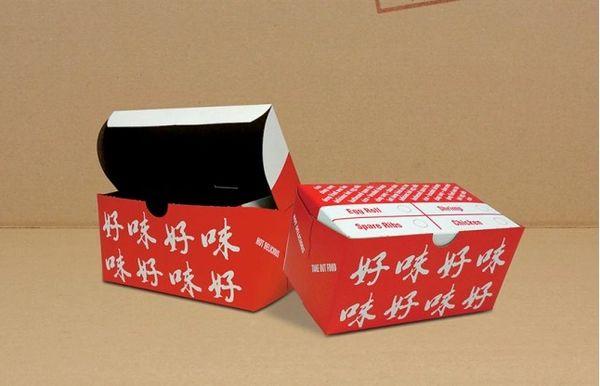 #4 Chinese Print - [0155] - 6 x 3 1/4 x 3 - 200/CS
Description: #4 Chinese Print - 6 x 3 1/4 x 3 - 200/CS
Packing: 200/CS
Dimensions : 6 x 3 1/4 x 3
Thickness: 18Pt / 450u
Color: Red/White
Features and Benefits:
Made from recyclable, premium quality board that`s durable and better for the environment.




Boxes come as a flat sheet for convenient storage and can be assembled easily by folding and locking tabs together at the sides.

A white exterior with natural brown interior and durable cardboard construction provides the perfect palette for your patrons to pick up some delicious baked goods to go.