3M™ - [11380] - BX™ Protective Eyewear, Clear Anti-Fog Lens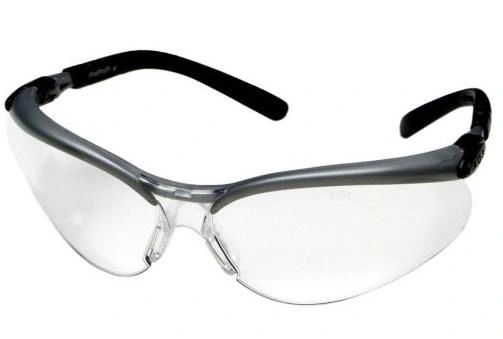 3M™ - [11380] - BX™ Protective Eyewear, Clear Anti-Fog Lens
Description: 3M™ - BX™ Protective Eyewear, Clear Anti-Fog Lens [11380]
Colour: Silver / Black Frame
Packing: EA

Features & Benefits:
Meets the requirements of CSA Z94.3-2007 and the High Impact Requirements of ANSI Z87.1-2003.


Recommended Application:

Assembly | Cleaning | Demolition | Electrical | Facility Maintenance | Grinding | Machine Operations | Painting | Remediation | Sanding | Welding

Recommended Industry:

Automotive | Construction | Food & Beverage Manufacturing | Manufacturing | Metal Production & Fabrication | Military Maintenance | Repair and Operation (MRO) | Mining | Oil & Gas | Pharmaceutical | Transportation

Sleek, Contoured and fully adjustable Protective Eyewear!




BX™ protective eyewear is built to help offer adjustable comfort.

Polycarbonate lens has three lens angles for a cozy fit

Integrated side-shields and soft nose bridge combine to offer pleasant extended wear.

BX™ safety glasses help protect your eyes from impact and UV.