Welcome to Our Family!
My father started En Kay Industrial Supplies Inc. in 1979 from his single pantry in an apartment building at Jane & Wilson. I was but a wee baby, probably a few months old. 
My father, like most immigrant parents, came to Canada with less than 6 dollars in his pocket.  He didn't have much wealth, but what he did have was unwavering faith in God. 
Which is why when he decided to name the company "En Kay", it was to symbolize a partnership.  "En" or N stands for my father's name, Naren.  "Kay" or K, stands for our Lords name Shri Krishna.  In essence, my father went into a business partnership with God. 
My father started off with just one product, Corrugated Cartons.  He was then asked, 'Hey Naren, do you have tape?" 
"Sure!" he responded, and brought in some tape. 
"Hey Naren, do you have Poly Bags?" 
"Sure! I can get you Poly Bags!"
"Hey Naren… " you get the picture =)
With a lot of hustle and bustle, my father grew out of the pantry in to his first warehouse of 1,200 sqft.  Hurray!!
From there, enkay has had a wonderful ride of growing numerous product lines, building strategic vendor partnerships, and out-growing numerous warehouses =)
Most importantly, along the ride, my father has taught me one of the most important aspects about life + work,  which are to be a man of God (be a man of character), and to uphold and nurture the relationships we have built, at work and at play. 
"A Customer is the most important Visitor, 
on our premises.
He is not dependent upon us…
We are dependent upon him
He is not interruption on work…
He is the purpose of it
He is not an outsider to our business…
He is part of it
We are not doing him a favor by serving him…
He is doing us a favor by
giving us the opportunity to do it."
– Mahatma Gandhi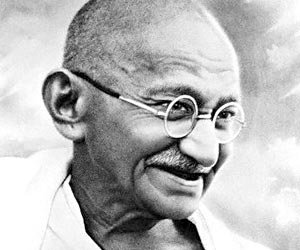 It is indeed with great pride that I, and our family here at enkay, Thank You in advance for the opportunity to serve you!
Sincerely,
[Imagine my signature here.. it's quite impressive, I assure you 😉 ]
From all of us here at enkay!